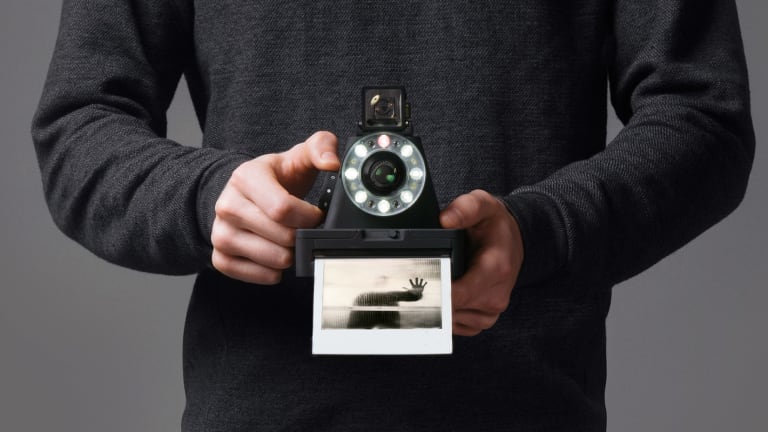 The Steal: Get $65 Off Impossible Project's Instant Camera Kit
Auto-buy.
If you're not in the know about The Impossible Project, they're a company all about old school camera film with a cult following of photographers who swear by their stuff. Back in 2008, they brought back Polaroid's type 600 instant film, and now it's getting a matching camera to go with it, the first they've ever produced.
Called the I-1, the instant camera has a really clean design that mixes retro style with modernism. The matte black finish is ultra-sleek and there's even a flash ring and autofocus.
On top of looking cool and producing top quality Polaroid-style photos, the thing has a connected app that allows you to dive in deep with the settings and adjust things like shutter speed and aperture, which is handy for the pros.
Normally, the starter set, which includes the I-1 camera, three packs of color film and a carrying case, comes in at a cool $415. For a limited time, though, it's on sale for just $349. We can't think of a more stylish way to capture memories.