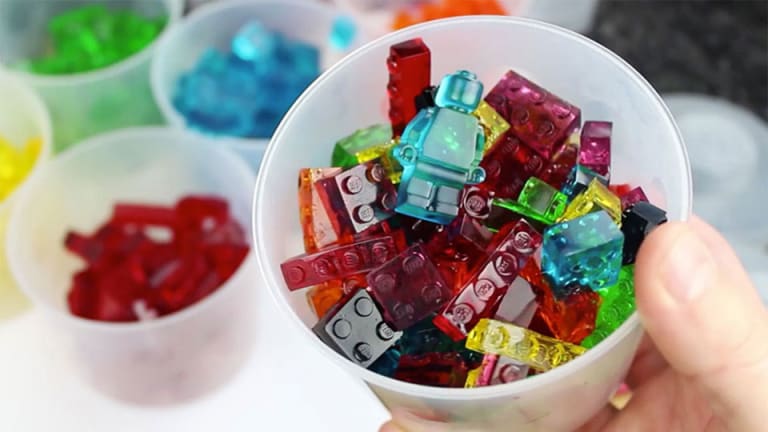 How To Make LEGO Gummy Candy
All sorts of YES.
Some geniuses made stackable, totally edible, and completely delicious LEGO gummy candy for you to make at home and enjoy. All you need is...
1/2 cup of very cold water
1/4 cup of corn syrup
2 packets of unflavored gelatin
1 pack of Jell-O
See the video below for further details.