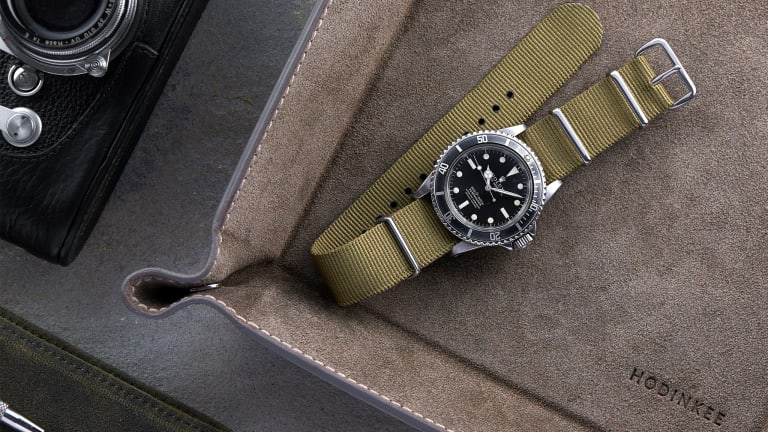 Hodinkee Just Launched The Ultimate Online Shop For Men
Nothing but the good stuff.
Vintage Persol sunglasses, Leica cameras, and Rolex watches – what more does a man need?
Our pals at the wristwatch blog Hodinkee completely revamped their online store, which now includes tons of different watch accessories, beautiful headphones from Master & Dynamic, vintage new-old-stock sunglasses, one of the most sought after cameras in the world, and very cool rare finds from their travels around the globe.
They're even selling vintage watches now, where they brilliantly state what they like about the watch AND what they don't. That's the kind of transparency and honesty you won't find on eBay.
It's a perfect extension of their brand and a great look overall. They even have an app that makes shopping super easy, thanks to a smooth UI and an Apple Pay checkout experience. Now excuse us as we rack up an unreasonably high credit card bill.....