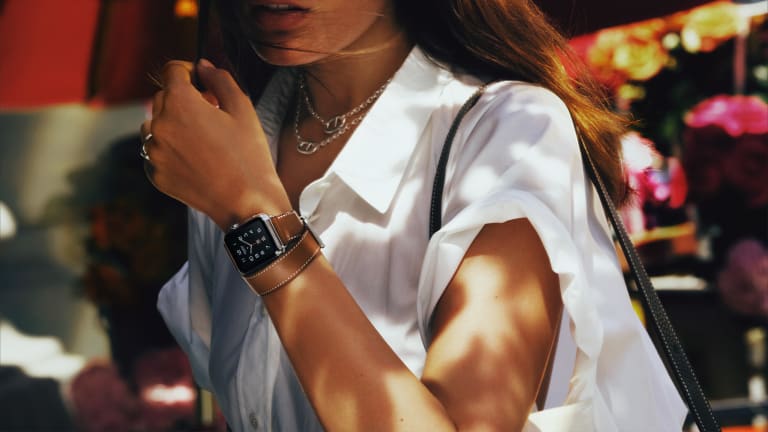 Hermès And Apple Teamed Up For An Elegant Watch Collaboration
Adding a little high fashion to their wrist game.
We're not super wild about the Apple Watch as a product, but partnering with an established and respected fashion house known for making some of the finest things in the world is never a bad move. The product is simply the standard stainless steel Apple Watch kitted out with leather straps handmade by Hermès artisans in France with a custom Hermès watch face. There are three variations to the strap (single, double, and cuff) with a handful of color choices, but the iconic Hermès brown wins with ease as the sophisticated of the bunch.
The Double:
The Single:
The Cuff:
Prices start at $1,100, so there's a slight premium, but unlike the Apple Watch itself, these gorgeous leather straps will age wonderfully. If there's a woman in your life who is dying for an Apple Watch and won't consider a vintage Omega or Heuer at a similar price, this is a far better option than an Apple Watch with a bright pink rubber strap.