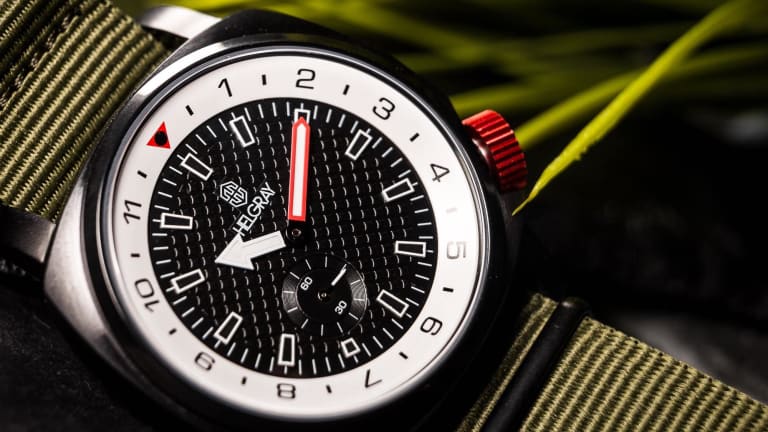 This Stylish Watch Made With Military-Grade Materials is Nearly Indestructible
Independent startups have been changing the watchmaking industry for the better recently with beautifully designed, affordable pieces now more prevalent than ever. The latest contender: Helgray, which hails from Canada and produces limited edition watches in small quantities using Kickstarter to fund each project.
On the heels of their super-cool Le Mans Collection the brand's latest design is the Bomber Watch, a near-indestructible ticker inspired by stealth bombers and made with military-grade materials featuring a stainless steel case that can take a serious beating, a scratch-proof double-domed sapphire crystal and a workhouse Japanese movement.
Available in various colorways with either an automatic or quartz movement designed to be maintenance-free, it follows the brand's dictum that "classic style shouldn't be restricted to impractical and expensive old watches." Hear, hear....