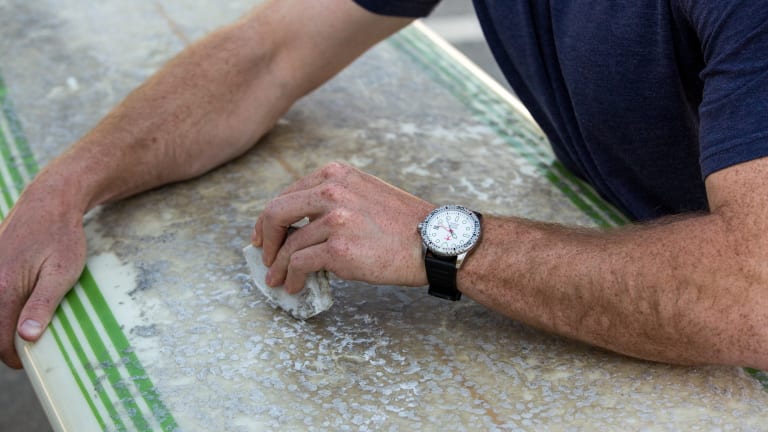 The Watch Used in Countless Ocean Rescue Missions
This big wave tested timepiece was designed to serve the needs of the Hawaiian Lifeguard Association, a group of the world's most elite lifeguards in the world.
Hawaii's coastlines are considered some of the most dangerous on the globe, with its guardians of the sea needing rigorous training and peak physical fitness to go up again 60-foot waves and more during rescue missions. They also, naturally, need a proper watch in their effort to save lives. And that's where this comes in.
The official HLA watch has everything you need in a go-anywhere, do-anything timepiece: 200-meter water resistance, bright-glowing luminous paint, scratch resistance and a highly accurate, low-maintenance Japanese quartz movement. The splashes of color add some serious cool points and the more-than-reasonable price tag means you'll never have to baby it on various adventures, even if you're not going full Aquaman anytime soon.
Not only available to the public but currently available at a convenient discount, this is the perfect timekeeper for the ocean-loving person who doesn't need gimmicks in their products or flashiness on their wrist.