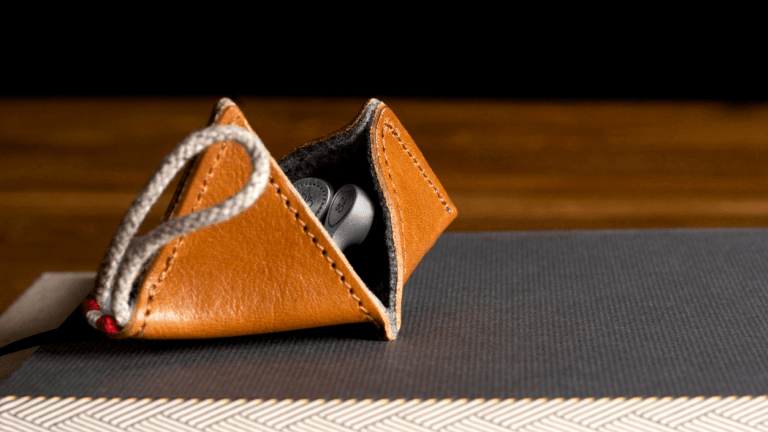 This Italian Made Case Keeps Your Earbuds Clean And Untangled
Somehow both unnecessary and totally necessary.
If you're dropping some serious cash on nice earbuds, they need some solid protection.This Italian made case from the guys at Hard Graft is just that.
There's nothing worse than throwing nice headphones in a carry-on or gym bag only to have them wrapped around all the wrong thing and knotted in 17 different places. This prevents that, is beautifully designed, and keep them looking clean and like-new.
Probably not your best bet for a freebie pair of Apple earbuds, but if you own something from the likes of Master & Dynamic or B&O, it's certainly worth the splurge. You can snag one of these for right around $53.