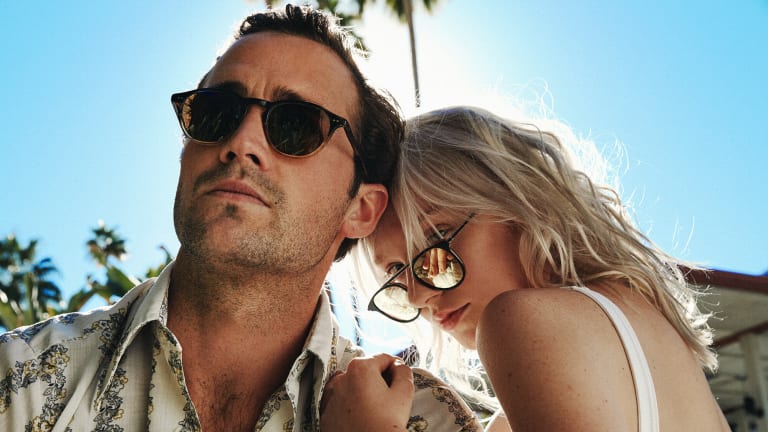 Garrett Leight Debuts Collection of American Southwest-Inspired Sunglasses
GLCO can do no wrong.
The optical Gods at Garrett Leight just unleashed their S/S 2017 collection, a beautiful range exploring new shapes and finishes all inspired by the American Southwest.
"Natural palettes of soft pastels resemble desert landscapes and the hypnotic minimalism of California artist James Turrell's experiments in light and space are reflected in our creations," explain their lookbook. "It's a collection envisioned in memories brought to life for the present."
With pieces like The Seville, which is wrapped in denim rims, to The Riviera, which features a Southwestern-style bridge pattern, everything is uniquely cool in different ways. There are lenses in deep gradients, a squared off aviator, you name it. Something for everyone.
Best paired with desert road trips, 80-degree days, and carefree afternoons–the whole collection is available now.