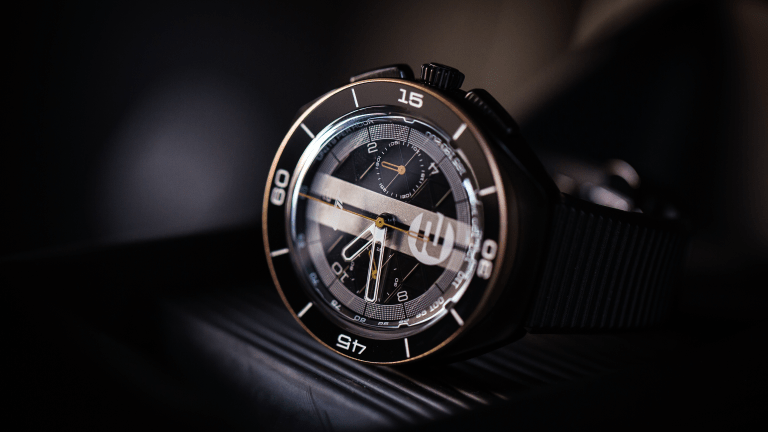 Only Owners of the New Ford GT Can Get This Watch
Autodromo and Ford are teaming up yet again on the Owners Edition Chronograph, a luxury timepiece with a catch: it will only be available to owners of the new Ford GT.
The 43mm watch will be highly customizable through an online configurator website and can be personalized to match the color scheme of each owner's car. It even comes engraved with that vehicle's chassis number for an extra dose of cool.
But the Ford GT connections don't stop there. The pushers that operate the flyback chronograph make reference to the paddle shifters of the GT, the matte ceramic case design echoes the GT's carbon fiber front splitter and the honeycomb dial pattern is a miniaturized version of the aluminum castings of the car's chassis. There's a clear obsession with detail here that adds a special and subtle potency to the watch.
Soon available for pre-order with pricing starting at $11,500, this is a must-grab for anyone lucky enough to be in the owners club.