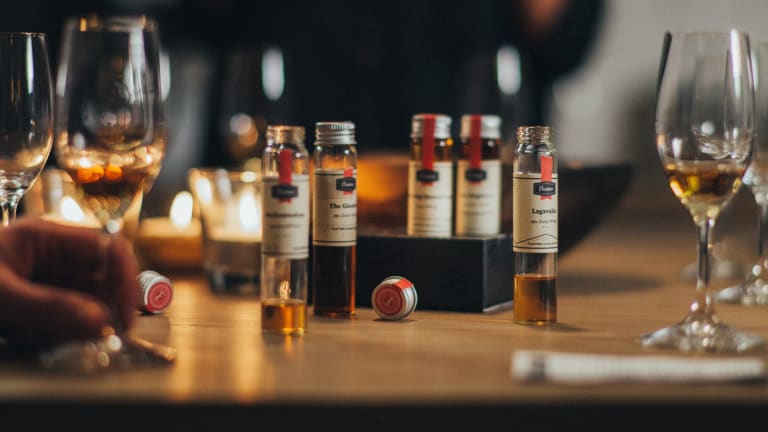 This $24.99 Booze Tasting Box Is The Perfect Date Night
A much better option than dinner and a movie.
Flaviar is a members-only club that drops off tasting packs with five samples a month of the good stuff--whisky, rum, vodka, gin, etc.
They want you to sample the liquor amongst friends and bring the "tasting room" experience to your private residence.
Each dispatch comes with tasting notes and a whole bunch of other witty and clever info that 's easy to understand and fun to learn from as you mature your palette.
It's a damn fine date night (or double date night) when paired with amazing food, great conversation, a beautiful home, relaxing music, and a desire to get a little tipsy off the good stuff.
They have a few options for purchasing--you can go with an individual one time tasting pack or go the subscription route and save 40% on your first month with a price tag of just $24.99. Not a bad incentive to give this a try...