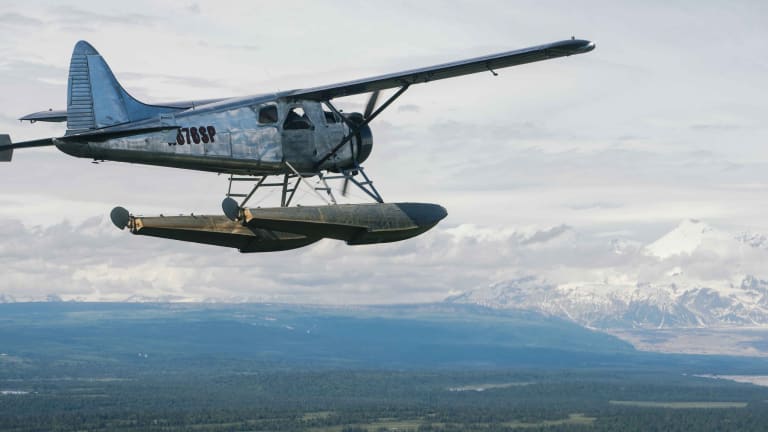 Filson's New WWII Inspired Watches Are Rugged, Cool, And Perfect For Any Adventurer
A solid look for those that like to get their hands dirty.
We like a fine mechanical watch as much as the next semi-qualified men's lifestyle writer, but when you're out fly fishing, jumping out of airplanes, climbing rocks, hiking mountains, or hitting the slopes, you want something that can both take a beating, look like a million bucks, and be worry-free on the wrist. Enter--Filson's new Scout Watch Collection.
The 45.5mm large-dial timepieces (pro tip: only a good look if you've got big hands/wrists) come with a bi-directional rotating top ring, have a scratch-resistant sapphire crystal, and run on an Argonite quartz movement.
Priced between $600 and $900 a pop, these vintage-inspired pieces are a solid look for most outdoor-obsessed dudes.