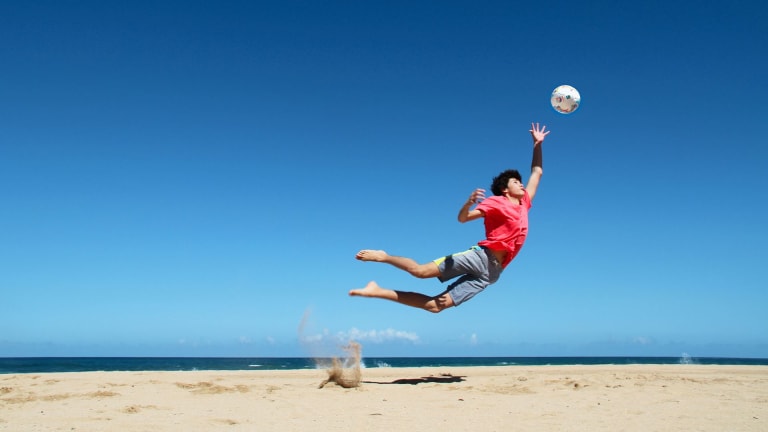 Expertly Crafted Soccer Balls Sold To Supply Micro Loans To People In Suffering Countries
Everything about this is outstanding.
This Kizazi soccer ball has been built and lab tested to FIFA Inspected standards, crafted with a high-grade polyurethane cover, and hand-stitched tightly for durability and share retention. It's also quite the looker, with a stylishly simple design that has a distinctive brand without being too much.
The best part about this soccer ball isn't the ball itself, though, it's the fact that each sale adds a portion of the profits into a Kizazi-managed fund, where the team behind the brand will dish out micro loans to individuals in suffering countries. Micro loans have proven time and time again that they're the most efficient way to grow the economy and fight poverty in suffering areas, so it's great that they're going this route instead of the "one for you, one for them" approach many for-profit companies that mix with philanthropy do.
Now on Indiegogo, you can snag one for just $40. They have limited qualities, so if you're hoping to get one before Christmas, now is the time to throw down your credit card number and order.