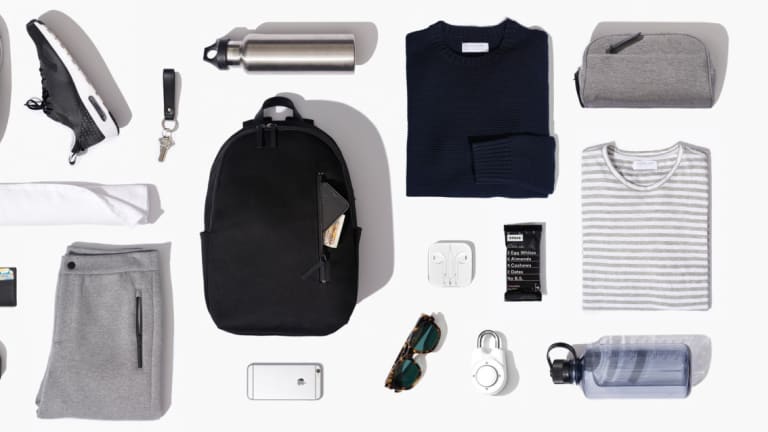 Get Everlane's Slick Backpack Delivered to Your Door Within an Hour
Ideal for urban-dwellers often en route on-foot.
Everlane's well-made basics have been a big staple in our wardrobes for years now and yesterday the SF brand released another new piece that reaffirms our faith in the company.
Backpacks, despite their ubiquity, are relatively low on the daybag foodchain. You don't want to bring them to meetings, they're rarely big enough to fit both your office and gym gear and they rarely net you any style points.
But Everlane's Modern Commuter, released yesterday, blends function and form in a way that's unreasonably absent in most backpacks these days. We just spent the last couple days putting it to test on its namesake and couldn't recommend it further. It's sleek like a côte&ciel bag yet unpretentious and exceptionally useful for its compact size. It's got enough space and pockets for an all-day schlep around the city and it's comfy enough to boot. And it's only $68.
Throughout August Everlane's hosting pop-ups in cities like LA, DC and Chicago where you can buy the bag in-person; check the schedule here. Additionally, New Yorkers can get the Modern Commuter delivered to their home or office within an hour of ordering for no extra cost beyond standard shipping.
For everyone else, 3-5 business days isn't too long to wait, right?