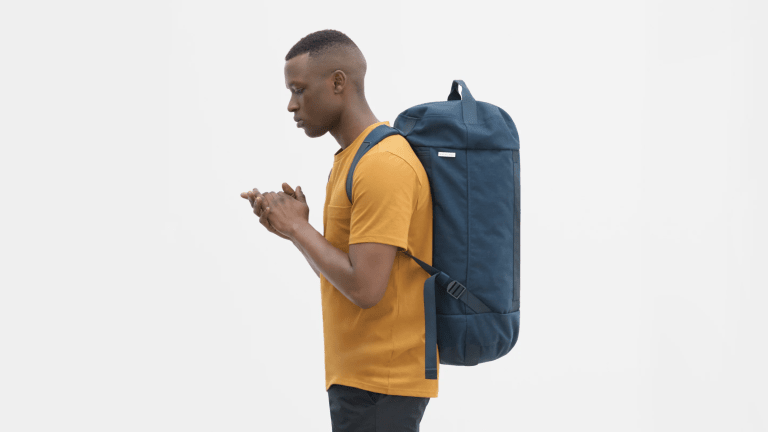 Everlane's New Bag Has Backpack Portability With Duffel Packability
Everlane has mastered the art of simple bags that look and feel amazing but won't ever break the bank. And they just added another one to the collection: the Mover Pack.
The hybrid design is perfect for weekend trips, as it has backpack comfort and easiness with the space of a true getaway duffel. They are three different ways to carry (top handle, shoulder straps and in-strap handles) as well as a separate shoe compartment, mesh zip under-lid pocket, quick-access outside pocket and bottom zip access to the main compartment if ever needed. It also includes an enamel Everlane pin that's removable for those who prefer stealthy, logo-free looks.
Available in five different classic colors and priced at just $78, this is a simple and stylish way to get out of dodge in style.