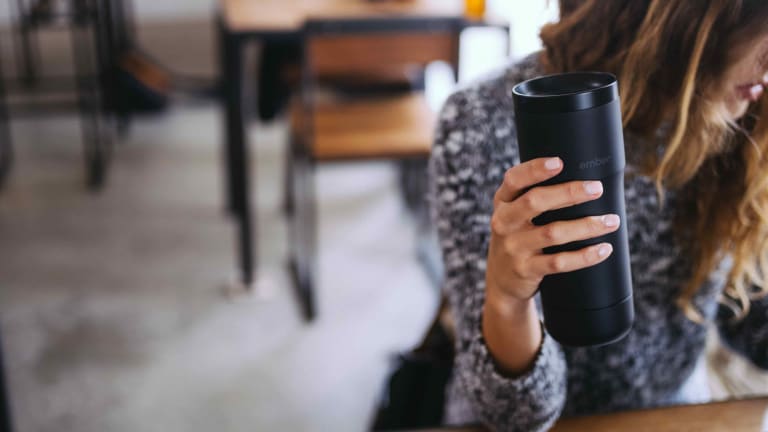 Ember Is Your Standard Travel Mug On All Kinds Of Futuristic Steroids
Your coffee just got enhanced.
There are few things worse than coffee that is too hot or too cold. We spend all this time and cash getting a brew that's just right, why ruin it with a paper cup or half-hearted travel container you bought for just a few bucks seven years ago? That's where Ember comes in, which claims to do for coffee what the smartphone did for communication.
Basically, it uses a bunch of science to keep the temperature exactly right for up to two hours. No fancy buttons or anything too complicated, just twist the dial at the bottom of the mug to adjust your temperature and you're good to go.
There's even a companion app which allows you to set presets for various kinds of drinks. So if you like tea, a latte, and drip coffee at slightly different temperatures, it couldn't be easier to adjust.
Currently crowdfunding on Indiegogo, it will set you back $129 with shipping expected to begin in April of next year.