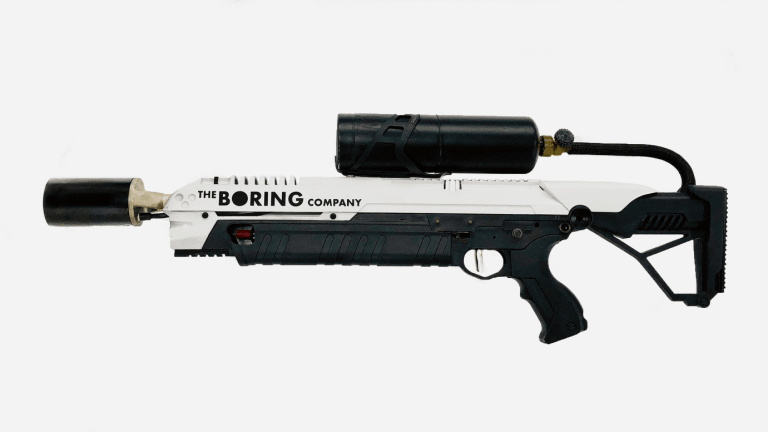 It Would Be Stupid to Pay Elon Musk $500 for a Flamethrower, But…
"When the zombie apocalypse happens, you'll be glad you bought a flamethrower. Works against hordes of the undead or your money back!" wrote Elon Musk on Twitter.
Ironically, actor Chandler Riggs took this to heart.
"Just pre-ordered one. I better be able to mow down a horde with this bad boy," responded the actor better known as Carl Grimes on The Walking Dead. "You can't deny how cool this thing looks…"
He's right. The thing looks unbelievably cool and he's already sold around 15,000 of the 20,000 limited stock supply.
While there's no real use for such an expensive toy (fingers crossed for a zombie apocalypse), this product from The Boring Company (as in, "to bore") is actually just a step towards Musk's main goal: a network of interconnected underground hyperloops for travel.
With this type of revenue coming in, Musk just may pivot to arms dealer.