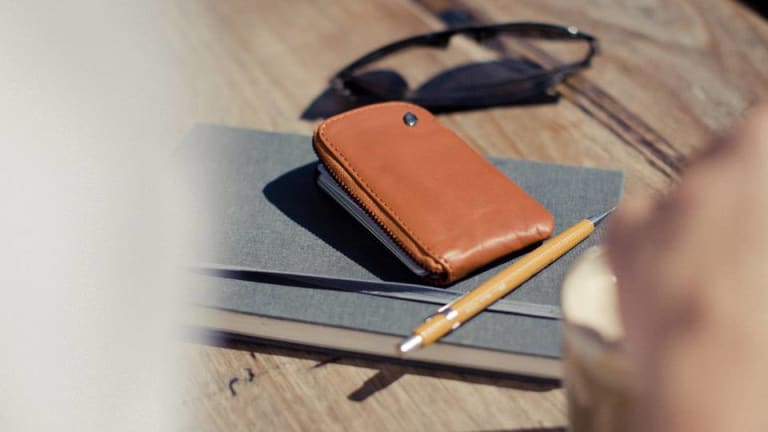 7 EDC Essentials for the Urban Gentleman
These pocket-sized tools will help you take on the day in style.
Morning commute has you late for the daily meeting? Elevator slowdown in your apartment? These pocket-sized tools will help you take on the day in style.
Because your thoughts deserve to be jotted down in smooth, silky luxury. This Montblanc's barrel is made from black precious resin and the cap is inlaid with white pearl gloss.
No time to read the paper before the boss's small talk? Read Finimize on your commute to get a three-minute dose of the most important financial news that day. The best part? They explain why the headlines matter to you.
With everything digitial, sometimes writing on plain old paper is a nice change. Vintage styled Field Notes notebooks are made in the US, fit snugly in your jeans, and come in a pack of 3.
Named after London's Sekforde Street in Clerkenwell (an old watchmaking hub), these stunning Swiss-crafted watches are hand-finished with a band of fine English leather, and each watch is engraved with a unique edition number. If that's not enough, the crown can be engraved with whatever text you want, at just 35 microns thick.
Take a look at your key ring. Now back to me. Now back to your key ring. It's time for an upgrade. This one's bathed in stainless steel and includes tools for whatever the day throws at you.
Still rocking the generic headphones that came with your phone? Upgrade your listening experience with these artfully designed earbuds. They're made of palladium coated brass to make sure they last, and feature 8mm high-performance drivers. Your music will thank you.
With everything on your phone, there's really no excuse for a bulging wallet anymore. The High Line carries all the cards you need throughout the day and is optimized for fitting tall bills like the pound (whether you're at home or abroad).