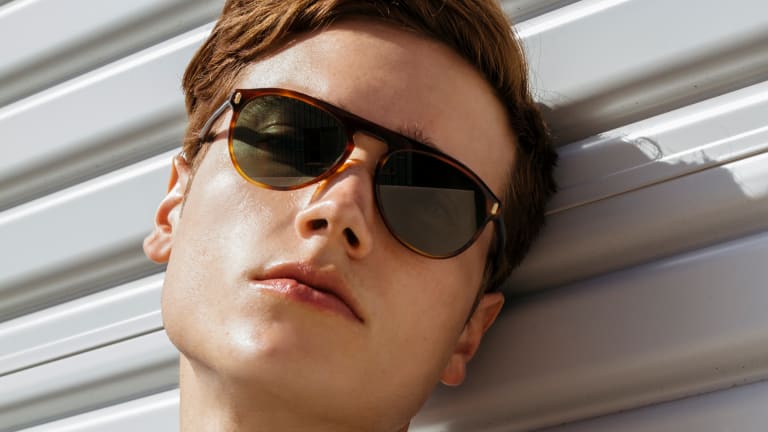 Dom Vetro Brings Handmade Sunglasses to Los Angeles
It's time Dom Vetro found its way on your radar. The luxury eyewear label was founded by Ashley Bezamat, who spent five years apprenticing in Veneto, Italy to become a master eyewear maker. He returned home to Los Angeles, where he set up shop and built the first eyewear factory in the history of the city.
"It's an Alpine workshop in the heart of Culver City," says Bezamat. "As a born and bred Angeleno, I'm beyond excited to open LA's first eyewear factory. Not only does it allow me to share my craft with the city I love, it also means that we, as a brand, can offer unparalleled transparency. You can literally come here and shake the hand that made your glasses. We call this concept Maker Direct – a direct and meaningful connection between our craftspeople and customers, something previously unheard of in the eyewear industry."
Locally-made, heirloom-quality specs with style for miles, a pair of these is definitely something you should consider adding to your life. There is no middle-man. No factory with suspicious working conditions. No retail store doubling the wholesale price. Just makers and you. And there's something so beautiful about that simplicity.