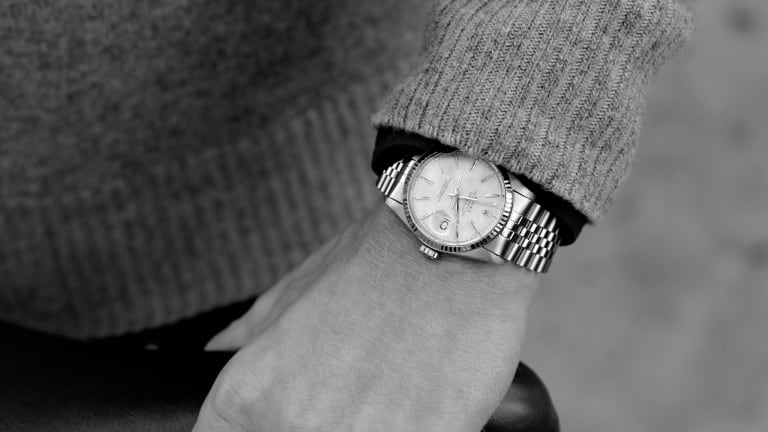 Finally, A Men's Shopping App That Doesn't Suck
Home screen worthy.
It's no secret that the luxury market has been trying to enter the Silicon Valley-style tech space for years without much luck. Finally, though, we have something that's not only worth a download, but a place on your home screen. It's called Curatum.
Founded by Khalid Meniri, Curatum highlights one new product a day. It can be anything from a $15,000 watch to a $150 wallet to a $6,000 piece of art to a $50 coffee table book.
Each day, when you open the app, you get a pretty new piece of gear or clothing you want in your life and all the details on what makes it so special.
No clutter, no digging through pages and pages of new arrivals, just one good thing, in limited qualities, per day.
Paying for goods is incredibly easy, maybe even too easy. They have the traditional credit card form that every other e-commerce platform on the planet uses, but they also include an Apple Pay button, which is the most painless checkout imaginable.
Available for iOS on iPad and iPhone, it's the kind of app you'll find yourself checking daily. Your home and wardrobe will thank you, but not so much your credit card bill.