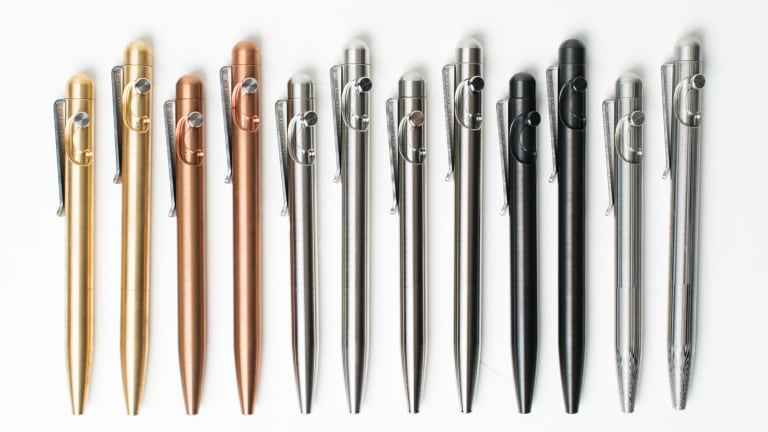 This Endlessly-Satisfying Writing Tool Is Crack for Compulsive Pen Clickers
Acquire at your own risk.
Satisfied with a cheap-o pen that writes as good as it looks? Probably not.
Think it's crazy to spend hundreds of dollars on a luxury pen from a fancy brand? Most certainly.
Fortunately, there's a gray area for men of style everywhere, and that's where Tactile Turn comes in.
Each of their pens is machined from steel and brass rods and feature a retractable cartridge with a bolt-action movement that's called "endlessly-satisfying" by everyone who likes to fidget with their writing tools. Also- they're flat-out stunning, which certainly doesn't hurt.
There are two different sizes of the pen in various metals with prices starting at $49. An easy, instant upgrade to your EDC or workspace, snagging one (or two) of these is a pretty solid move.