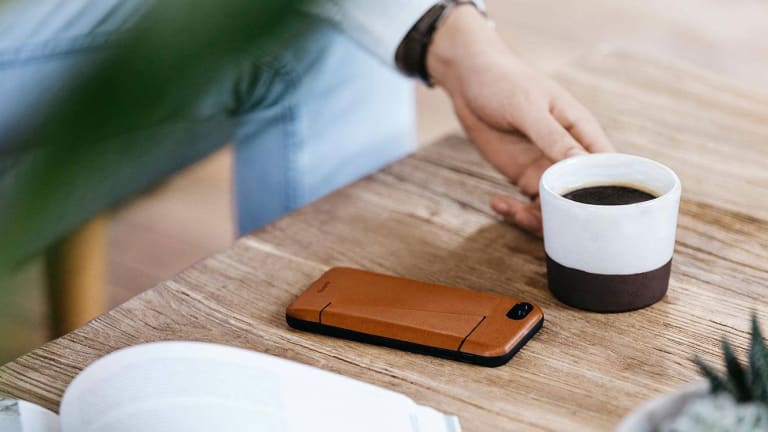 Bellroy's Leather iPhone X Case Hides Undercover Features
The Bellroy iPhone X case is a must for Apple addicts. The luxurious case combines flexible polycarbonate for strength with full-grain leather for a final product that's incredibly durable but soft and amazing to hold at the same time.
On the back of the case is an undercover, nearly hidden slot that can hold up to three cards and some cash, slimming down your EDC and eliminating the need for a wallet in your back pocket. The slot also doubles as a kickstand that can prop up your phone, which comes in handy every time you want to watch a video longer than 30 seconds.
If you have phone mobile on you 24/7 and use it constantly, it's worth splurging on a nice case like this. The leather will develop a unique patina over the time, the heavy-duty shell will keep it safe from drops and spills, and the under-the-radar features add some serious function to go alongside its serious style.