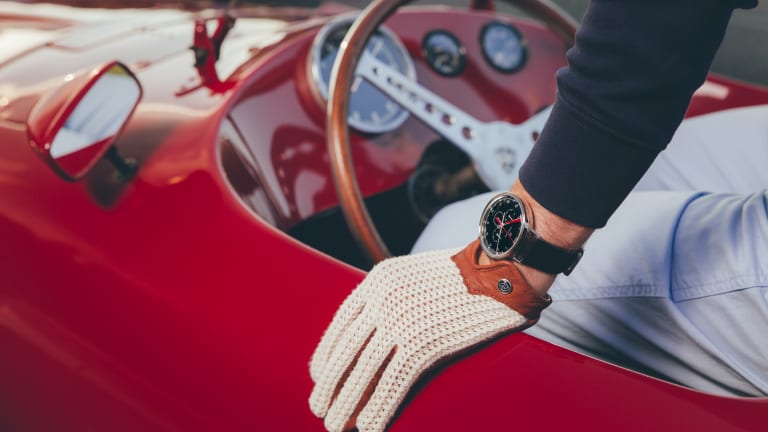 This Limited Edition Watch Is a Motoring-Inspired Masterpiece
Autodromo never disappoints.
By now, you're probably familiar with our friends at Autodromo, makers of some of the coolest motoring-inspired watches and accessories money can buy. To celebrate their five-year anniversary, they're rereleasing an old favorite, the Monoposto Chronograph, but this time with a whole new automatic movement and limited edition colorway dials.
Designed in celebration of vintage Grand Prix racing and the simple, tool-focused design of its era, this is the perfect timepiece for any car obsessed guy who appreciates thoughtful minimalism, impressive craftsmanship, and classic style.
The reissue will be available in three limited-edition colorway dials: Black (200) Silver (200) and Azzurro (100). Available exclusively at Autodromo.com and priced at $1,800, don't expect these beauties last long.