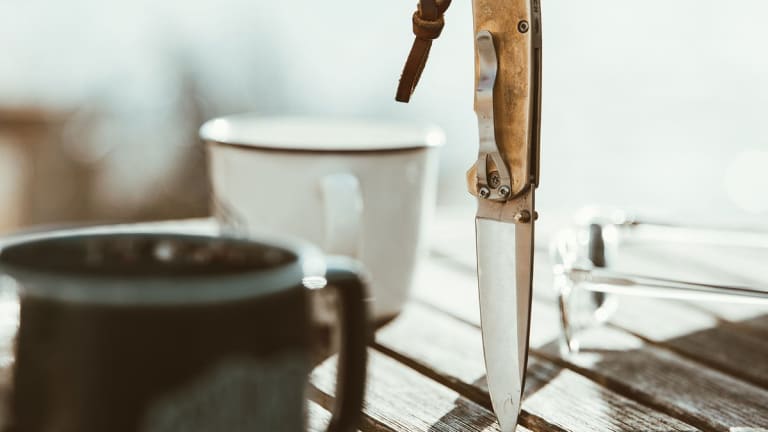 This Brass Pocket Knife Is an Essential Accessory for Every Man
In this era of disposable fashion, most "designer" goods aren't made to last longer than a single season, after which point their innately shoddy construction reveals itself – leaving you with a useless piece of junk. S.F.-based gent's outfitters Taylor Stitch think that's as ridiculous as we do, hence their devotion to making things that are not only built to endure but actually get better with age.
The latest case in point: their gorgeously tactile Drop Point Knife made of time-honored brass and stainless steel, priced at a perfectly reasonable $68.
It was specifically designed to "take age with grace," developing a rich patina the longer you carry it around. The brass handle will show wear and usage, "making each knife distinct to its owner" and giving it character as it accompanies you on many adventures.
The highly corrosion-resistant stainless blade meanwhile will hold its edge after countless trips to the sharpening stone – which is included with your purchase.
"Because we haven't found a reason not to always have one on hand, we decided to make our own," the T.S. crew notes. And that's a much better reason for creating something than because it's trendy or "in fashion."