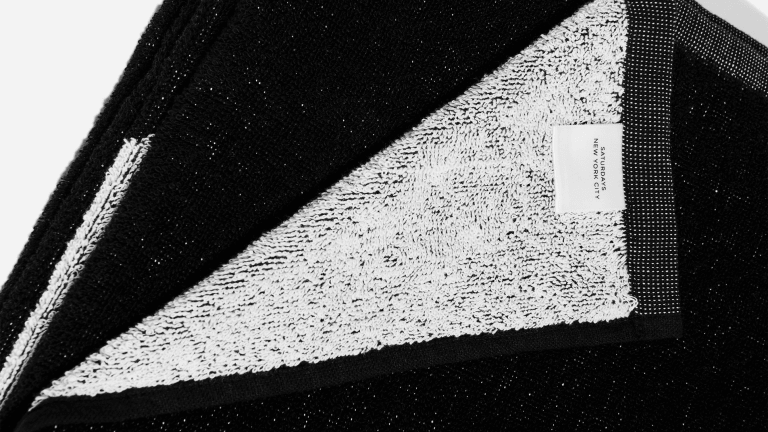 The Five Best Beach Towel Designs for Summer
We're in the dog days of summer right now and if you think your beach towel game needs an upgrade, it probably does. Thankfully, we're here to help with five stylish options that deliver plenty of cool points while helping you stand out from the crowd in style.
We love this bold towel from independent film studio A24 that shows off a proper widescreen aspect ratio.
SALE: Thom Browne Striped Cotton-Terry Towel, $234 (Usually $390)
A true designer option that just hit the sale section, it's a move that will seriously separate you from the pack while being a summer kit staple for years to come. It's clad with Thom Browne's signature tricolor design along with grosgrain trims and a branded name tag.
The kings of easygoing surf style make a great towel at a great price with a minimalistic style that's hard to argue with.
SALE: Turkish Towels Striped Beach Towel, $29 (Usually $39)
Wildly soft and incredibly plush with a bold and bright turquoise stripe, this is our favorite budget option in the beach towel space.
Carhartt WIP Logo-Jacquard Cotton-Terry Towel, $90
Woven with the brand's emblem for a stylish effect, this large beach towel delivers in any water-centric situation.