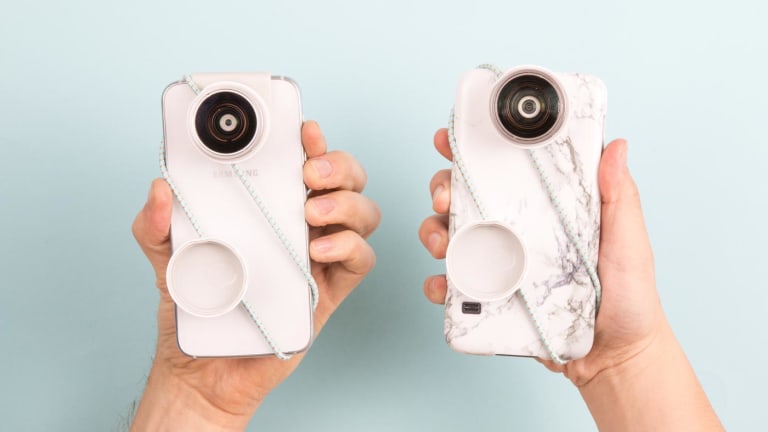 Cool Lenses For Everyday Photographers That Easily Attach To Your Phone
Wish list.
Photodojo just dropped their latest creation, the Iris Lens Series, which transform your normal phone lens into a wide angle, fisheye, or macro lens with ease.
It works with both iPhone and Android phones and connects with almost any case, thanks to some clever rope-locking techniques and a specific mount that slides between your case and your phone.
Priced at $109, this is a fun accessory that will add a little extra oomph to your mobile photography shots.