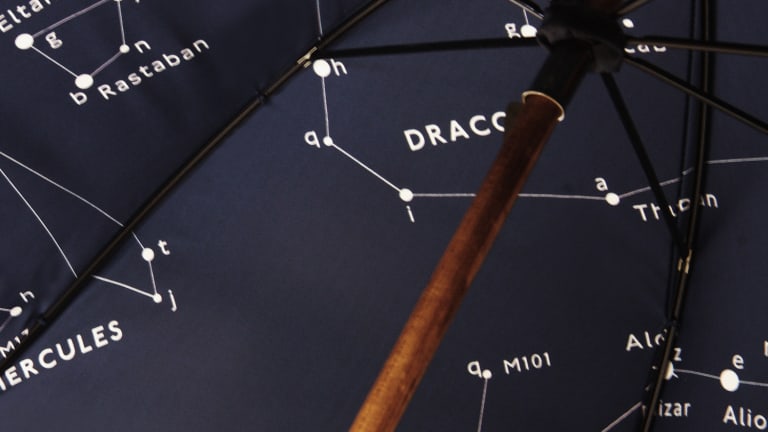 See The Stars With This Beautiful Constellation Umbrella From London Undercover
Want this.
A nice umbrella is something every guy should have in his arsenal. This one, from the ultra-talented team at London Undercover, is handcrafted from a single piece of polished maple wood with a continuous handle and shaft.
The coolest part about it, though, is the sharp pattern featuring the celestial coordinates of the Northern Hemisphere. There's something magical about being able to 'see' the stars on a dreary and rainy night.
The canopy is made with a navy interior fabric and features a metal runner with protective fabric. This thing is super heavy-duty, but not an obnoxiously high priced splurge item. It's a quality essential priced like a quality essential.
Pick it up now from their online store, it will set you back around $180.