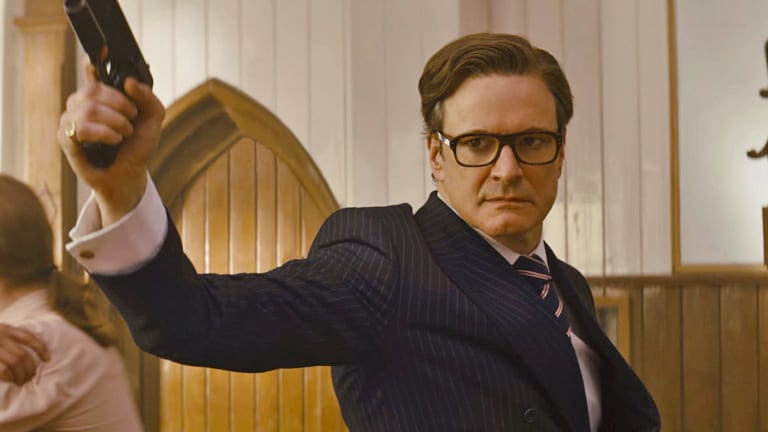 Colin Firth's 'Kingsman' Specs Are The Easiest Way To Look Like An Elegant Spy
Now available.
Kingsman was one of the greatest spy movies in recent history, with some of the sharpest style and coolest action ever seen on the silver screen. One of the leads, a suave British super spy played by Colin Firth, wore these too-cool eyeglasses by Cutler And Gross throughout the film. They sold out immediately after the flick hit cinemas, but they're finally back in stock after a long wait.
Handmade in Italy from sleek tortoiseshell acetate, the interior even features a subtlety stamped Kingsman logo and "Galahad" type - the code name of Colin Firth's Harry Hart character.
For those with 20/20 vision, they also have a sunglasses take which will get your though any bright day in style.
The eyeglasses are priced at $450 and the sunglasses will set you back $550. A small price to pay to look like you're part of an underground secret spy organization.....