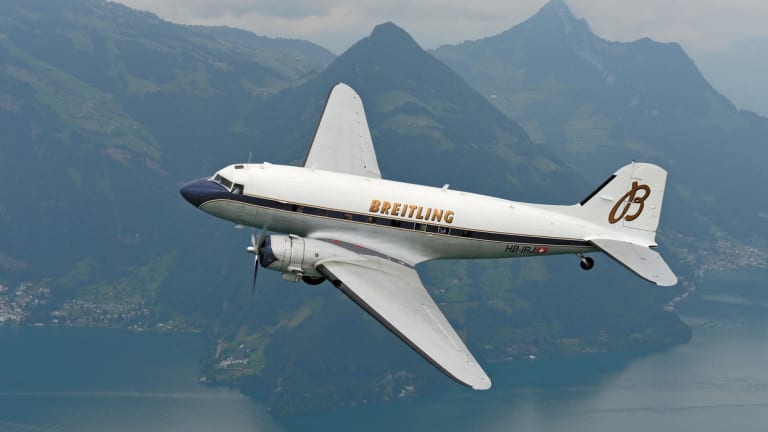 Breitling Restored an Iconic Plane to Deliver Limited Edition Timepieces in Style
A sharp way to world tour.
Luxury watch company Breitling did a complete restoration on a 1940 Douglas DC-3 military cargo hauler to help promote its new DC-3 World Tour Navitimer timepiece.
To no surprise, they did an absolutely stunning job.
The watch itself, limited to only 500 pieces, might somehow be even better looking.
Each example will first travel on the plane around the world before making its way to the wrists of stylish men everywhere. There's no word on pricing or availability yet, but we'll keep you posted once that information becomes available.
Overall, a very cool marketing stunt and even cooler timekeeper. We're digging.