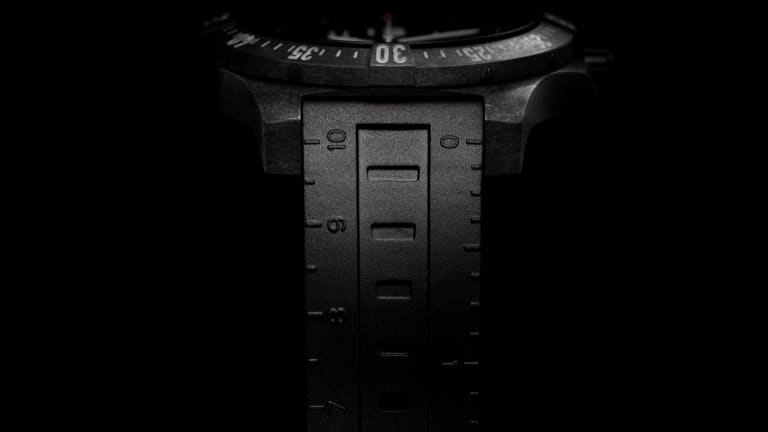 This All-Black-Everything Breitling Is the Watch You'd Want in the Zombie Apocoplyse
Avant-garde and impressive.
The Breitling team just unleashed the new Colt Skyracer to the public, a blacked-out 45mm monster crafted from a special, in-house material that is 3.3x stronger than titanium, totally scratch resistant, extra-lightweight, and incredibly comfortable. Pretty cool.
It runs on an extremely accurate thermocompensated SuperQuartz movement, features a rotating rider tab bezel, a 24-hour military scale, 8 years of battery life, 100m of water-resistance, and handles shocks with ease.
Whether you're in full survival mode after a Walking Dead-esque situation or simply like to live rough and ready–this is the kind of timepiece that can hold up with style and accuracy. We'll let you know when it hits authorized dealers.