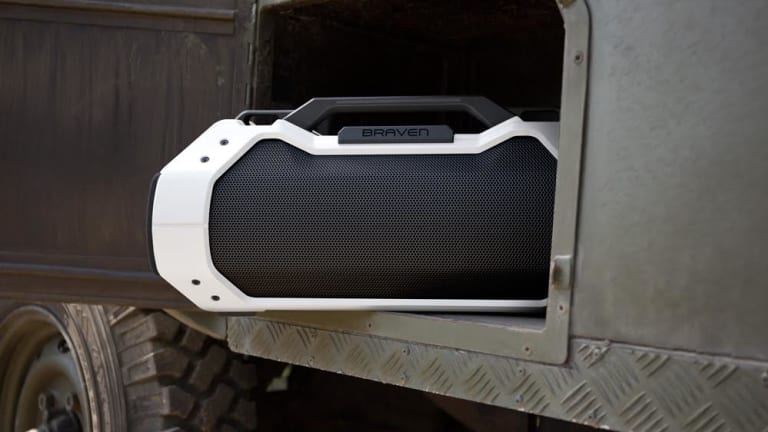 This Giant Is Basically The HUMMER Of Bluetooth Speakers
Serious sound, serious battery life.
The Braven BRV-XXL is one tank of a music machine. This rugged on-the-go sound system is loaded with speakers on both sides of the cabinet, features a built-in subwoofer for some big time oomph, and is so durable, you can probably throw it down a flight of stairs without it shattering into a few dozen pieces.
The bass and treble controls allow you to tailor the sound to your environment, which is handy for a unit that'll be on-the-go from the house to the tailgate to the campsite regularly. There's even a built-in bottle opener on the carrying strap, which tells you exactly how Braven expects this thing to be used.
It also comes packed with a seriously impressive battery that can handle 14-hours of playback on a single charge. Plus, you can plug in your phone or tablet to get some emergency juice if you're in the red.
Big, bad, bold – there's a reason they call threw an "XXL" tag on this thing. Thankfully, the price is more petite, it will set you back just $350 to add to your gear arsenal.