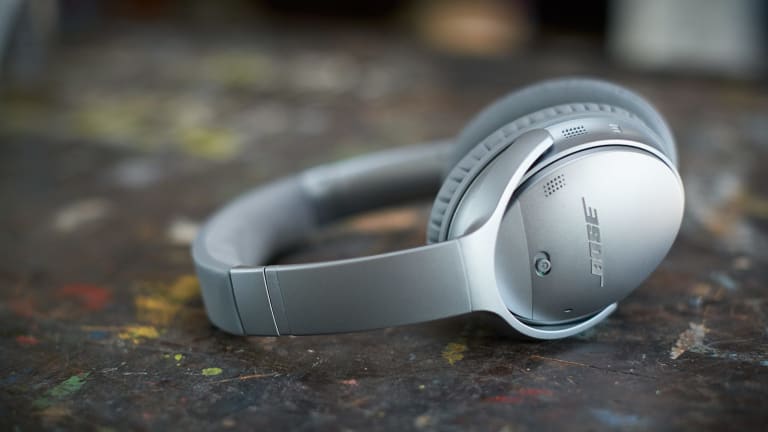 Bose's Ultra-Comfortable Noise Canceling Headphones Go Wireless
Travel ready.
If there's such a thing as iconic headphones, the Bose QuiteComfort is just that. One of the first noise canceling headphones to come to market, these comfortable and laid-back cans have been a favorite for frequent flying jetsetters for years now. Finally, they went wireless.
The cord cut headphones have all the same sound and style you're familiar with but adds Bluetooth streaming, instant NFC pairing, and 20 hours of battery life. They come in both black and silver, the latter of which looks especially cool.
Perfect for music aficionados, travel obsesses, gym goers, and anyone else who constantly needs crystal clear audio content without the background noise – you can snag them today for $350. Once you ditch the tangled cord, you never go back.