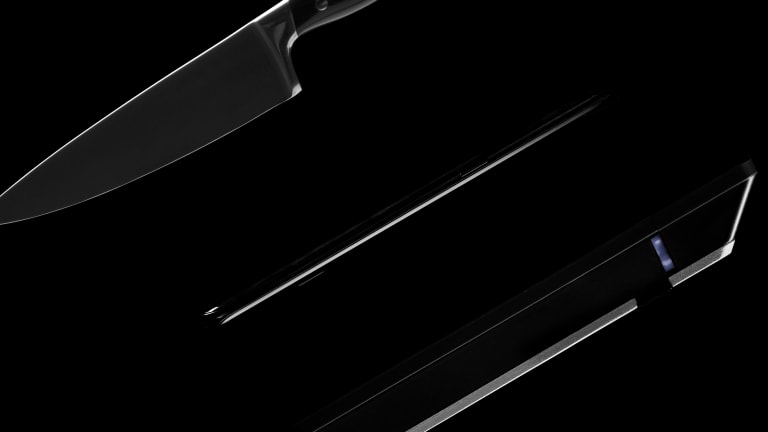 Embrace Wireless Phone Charging With This Sharp, Stylish & Affordable Option
Ditch the ugly white cable that can't stay clean and make your life a little easier with the gorgeously designed Tylt VÜ BLADE Wireless Charger that fills your battery bar up to 3x faster than standard wireless charging.
The two-in-one wireless charging pad can be used as either a flat pad or as an upright stand and is compatible with a variety of modern iPhones as well as the Galaxy S6 edge+ and Note5. It's nice to have in your workspace but it's particularly handy on your bedroom nightstand, where it eliminates the frustrating task of plugging in a charging cable in pure darkness or worse, yanking the plug straight out of the wall when you go to check the time in the middle of the night.
For those who appreciate modern style and design and want to utilize one of the most underrated aspects of your iPhone or Samsung, get one of these $59 beauties in your life stat. It's about time you stopped doing it the 2006 way.