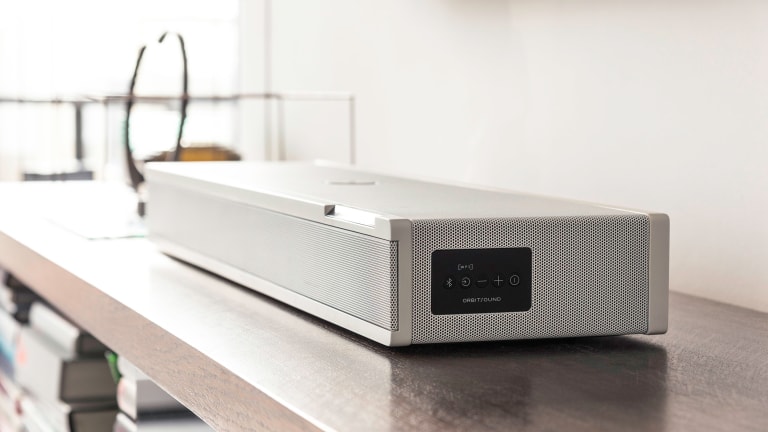 The Orbitsound ONE P70W Speaker Will Appeal to Music and Design Lovers Alike
As good (and easy) as solutions like Sonos and the Apple HomePod are, the beautifully British Orbitsound ONE P70W does something they can't: create a true stereo soundfield from a single speaker for that glorious multi-directional audible perspective. The other guys can do that, but only when connecting two speakers of the same model. This? One unit. One purchase. One power cord. All with a ground-shaking built-in subwoofer, to boot.
Much like Sonos, there is an app that controls your suite of music services (Spotify, Apple Music, you name it) with the ability to sync multiple rooms together via Wi-Fi for continuous playbook throughout your home. It can also easily connect to your television to take the big game and movies nights to all new heights.
The equivalent of two powerful speakers and a subwoofer in one stunning package, this is a stunning all-in-one solution for taking your home sound up a few thousand notches. Each unit is crafted from high-quality wood and engineered steel and available in three finishes: matte black, bone white and bamboo.