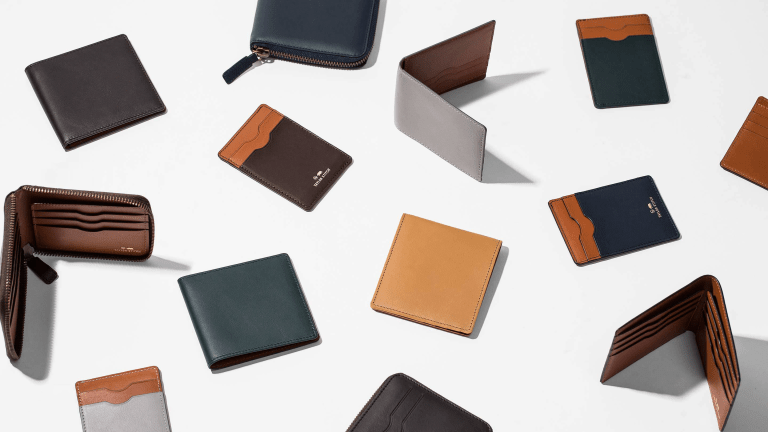 These Gorgeous Leather Wallets Relieve the Tyranny of Black and Brown
For years, decades even, men had two choices when it came to leather wallets: black or brown. But as Airows' readers know, we never settle for the same old thing everyone else has. And neither should you.
Which is where apparel artisans Taylor Stitch come to our sartorial rescue once again. The S.F.-based crew has just come out with new versions of their covetable minimalist wallet and billfold in truly beautiful shades of grey and green, allowing you to subtly convey the fact that you're a man of elevated taste and style.
Made of 100% full grain Spanish cowhide, which is perfectly supple to the touch, both styles are designed to carry what you need without unnecessary bulk, keeping your pockets lean and thereby not undoing the effect of well-tailored clothing.
The Minimalist Billfold, available in a stunning hue called Evergreen, is more of a traditional folding-style wallet, engineered to eliminate excess material, and is priced at $98. The Minimalist Wallet, meanwhile, is as slim as you can get, designed to carry just the bare essentials in such a way that you'll barely notice it's there, priced at $58.
Made in by leather artisans in Spain, both designs are extremely economical, we'll think you'll agree – which means you'll have more cash left over to actually put in them, to boot....