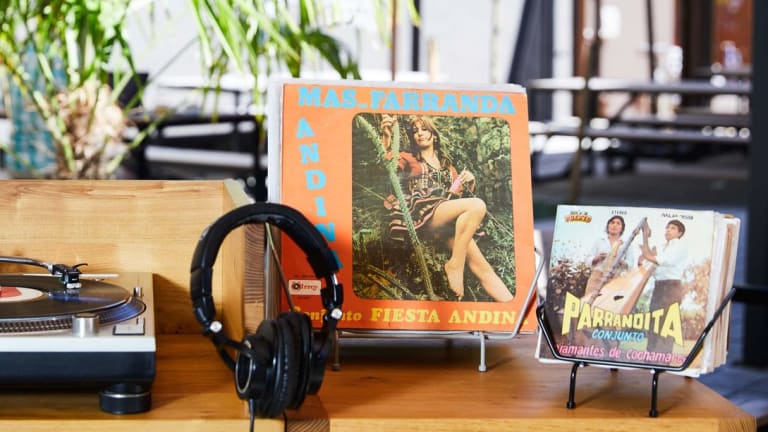 Display Your Vinyl Collection in Style With Tanner Goods' Record Rack
Take your vinyl setup to the next level with this super-cool record rack from the Portland-based team at Tanner Goods.
The metal, minimal racks are available in both orange and black and are a far better solution for storing and showing off your collection than lining them sideways like books. They're also specifically designed to take pressure off your stack, making it a safe zone for rare orignals and other albums you want to keep in phenomenal shape.
Snag one or two today for just $70 a pop and prepare to enjoy your old school HiFi setup even more.