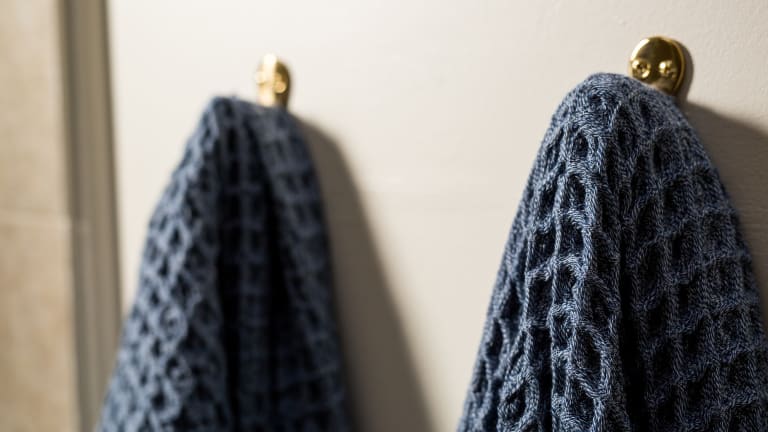 Onsen's Game-Changing Towels Get New 'Denim' Colorway
Simply put, Onsen makes the best luxury towels in the world.
Yes, they look amazing. Yes, drying off with one makes you question the taste of every 5-star hotel. Yes, the waffle texture feels incredible on your body. But what really separates them from the pack is the fact that they dry themselves with abnormal speed and ease, preventing musty smells, mold, and mildew and keeping your bathroom (and your skin, assuming you can't do laundry five times a week) as fresh and healthy as can be.
They just came out with a new Denim colorway that will be right at home in most bathrooms, especially if the dark and moody Cinder Grey shade they launched with is a bit too "bachelor pad" for your space.
Available in a handful of different sizes, from XL bath sheets to hand and face towels, these are the revamp your AM routine needs. For the next few days, their entire collection is massively on sale, with bundles and single products up to $30 off.