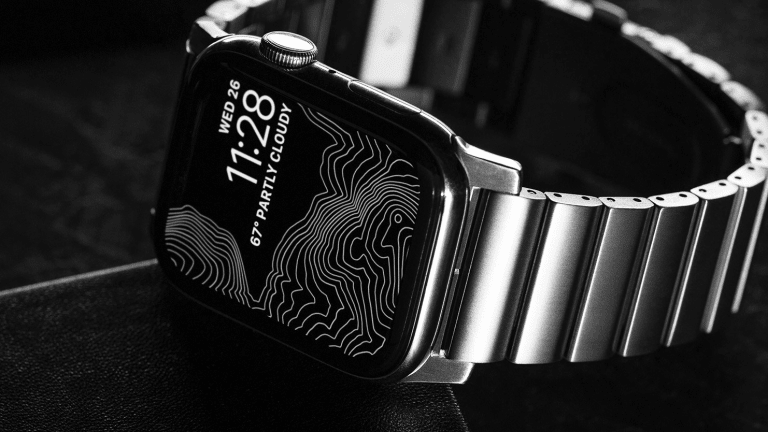 Elevate Your Apple Watch With This Lightweight Titanium Bracelet
If you're in the Apple Watch cult, take it to the next level with Nomad's new titanium band that's not only ridiculously handsome but engineered to be as light and robust as possible.
It's finished with a fully integrated and super-thin titanium clasp and made to fit any 42mm or 44mm Apple Watch. Each example includes a sizing tool to ensure it fits your wrist perfectly, as up to 10 links can be removed with ease trough traditional watch pins.
Also available in black, you can pick it up here.