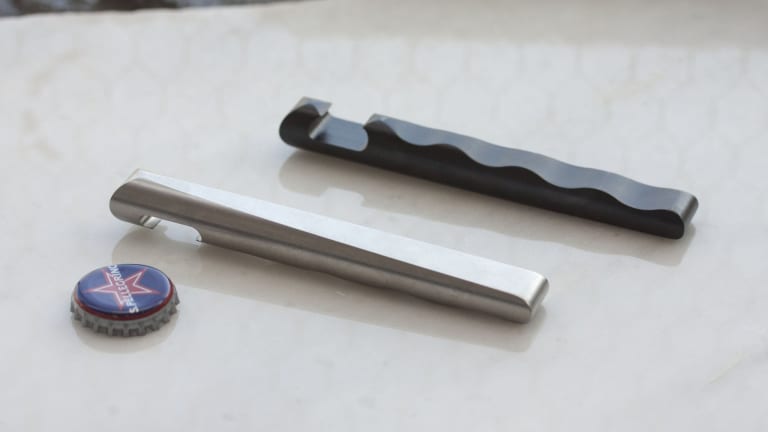 Craighill's Stainless Steel Bottle Opener Is a Beauty
Modeled after an antique churchkey with a wave-like profile, this bottle opener from Craighill is a looker in every which way.
It's milled in Wisconsin from a solid hunk of stainless steel and then finished in New York City for a sleek and stylish look. It's heavier than it looks, feels great in your hand and cracks open cold ones in an impressively satisfying manner.
A little pricey, sure, but this is the kind of thing you'll have in your kitchen or home bar for ages to come. Craighill doesn't skimp on the quality and it shows.