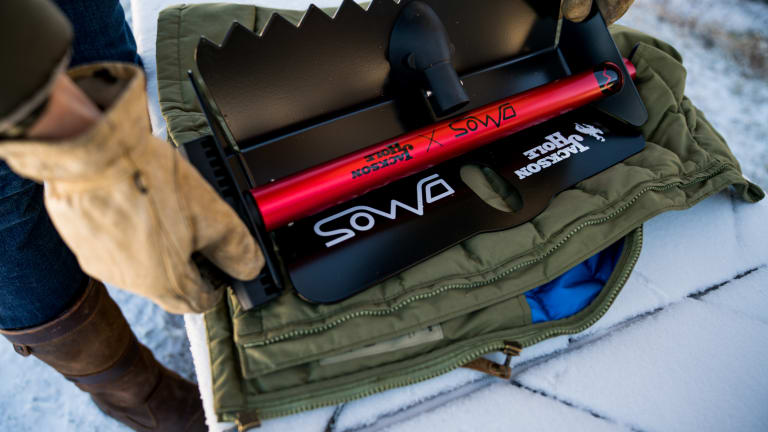 The One and Only Shovel You'll Need for the Cold Months Ahead
The Stealth Shovel from DMOS deserves to be in every car trunk on the planet.
For those inopportune times when your ride is buried in snow, this aircraft-grade aluminum made shovel will dig you out of winter distress. It's been stress tested in the lab and field tested to survive 3,886 pounds of force and Fahrenheit temperatures ranging from -40 to 170. It's also constructed to collapse allowing for easy transport, and not leave behind any automobile eyesores.
Ditching the flimsy plastic option now becomes obsolete with DMOS' perfectly designed shovel. Don't be that one guy who isn't equipped properly this winter....