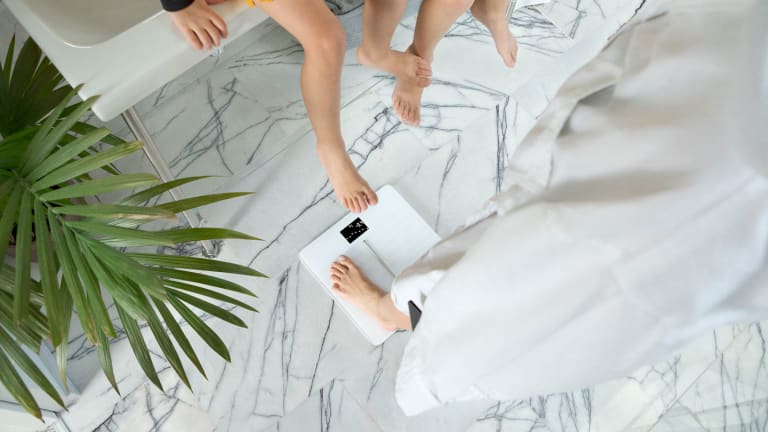 Meet Your Fitness Goals With This Smart Scale That Tracks Your Body Fat Percentage
Get it.
The Body Scale by Nokia isn't a normal scale. It's a fitness coach that lives in your bathroom.
On top of having high-accuracy weight and full body composition – fat mass, muscle mass, water and bone mass – it connects with a smartphone app for full-blown nutrition tracking and goal setting to help turn you into your ideal self.
If you gonna buy a scale, it's worth spending a few extra dollars to snag something that works better and looks better. Depending on which model you want, it'll cost you somewhere between $50 and $150.