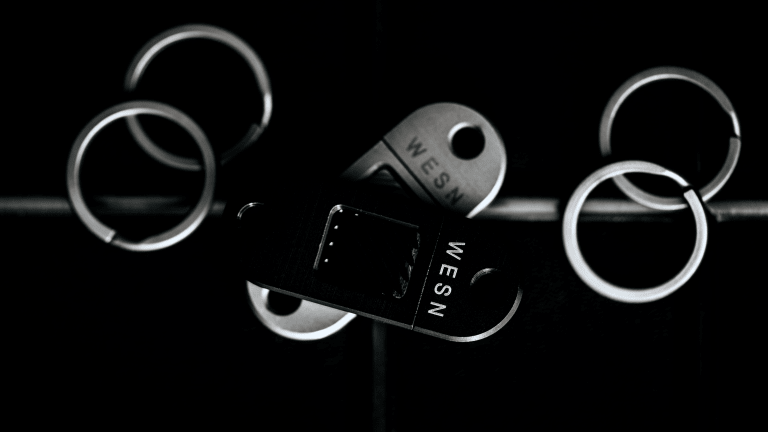 WESN Has Your EDC Covered With New Quick-Release Keychain
Design studio WESN has just released the WESN QR, a stylish and sleek quick-release keychain that doesn't need added thrills to make a statement. It's milled out of two individual pieces of titanium and heat-treated to last so long, your flying Tesla keys will be attached to it one day.
Available with both a matte black and matte silver finish, head right here to boost your everyday carry considerably and get one in the kit.