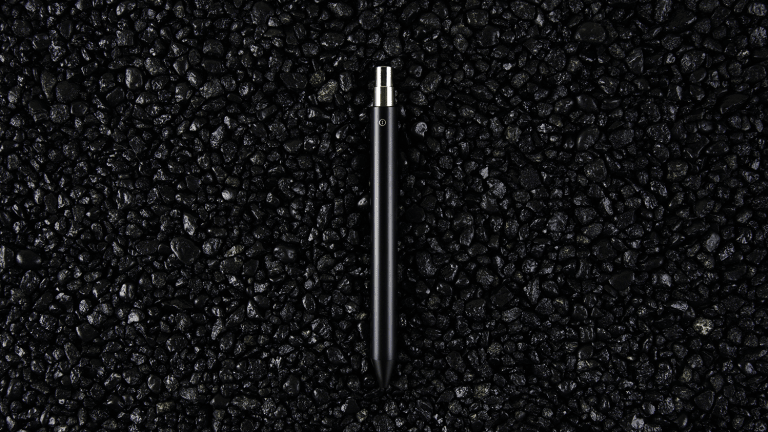 The Five Best Writing Instruments Under $100
You don't need to splurge on a Montblanc to deck out your desk with a beautiful writing instrument, as plenty of interesting independent brands offer similar tools at a small fraction of the price. Here are our five favorites:
The James Brand The Stilwell, $50
We always say that The James Brand is the Apple of EDC with minimalist designs that look as good as they function. And The Stilwell pen might be their most handsome item yet. Crafted from hardy aluminum and designed to take a beating but always look bring new, it's naturally lightweight, feels great in the hand, and allows you to go from pocket-size to full-size with ease thanks to its innovative collapsible design.
Machined from a single brass rod to form a unibody construction and finished with an all-brass Schmidt click mechanism that's near-silent, this sleek option from Inventery is made by design enthusiasts for design enthusiasts. Each pen is also marked with an individual serial number for extra style points.
The Karas Bolt Pen is definitely the most fun pen on our list of favorites thanks to the bolt-action mechanism that extends and retracts the ink cartridge in three deliberate steps. Machined in the USA from 6061-T6 aluminum with stainless steel hardware, this is a great option for those who like to fidget with their writing instrument when working through a project.
Bellroy's Notetaker pen is a paired-down stunner with durable ceramic anodized aluminum construction and a satisfying click button that retracts and extends the ballpoint. It's balanced, feels great in the hand, and is the most affordable option from our selection.
Country Comm The Embassy Pen, $75
The Embassy Pen is the weightiest instrument from our list of favorites thanks to the high-grade stainless steel construction and overall heftiness. It sports a deep knurled grip, uses replaceable and pressurized Fisher Space Pen black ink cartridge that's good from -30º F to +250º F, and also comes individually serialized like the aforementioned option from Inventery. But why is called "The Embassy Pen"? Turn out, the government used to issue this exact pen to service workers, spies and other espionage professionals who frequented foreign embassies where weapons get checked at the door. This would almost always evade confiscation and in a pinch, deliver serious damage.