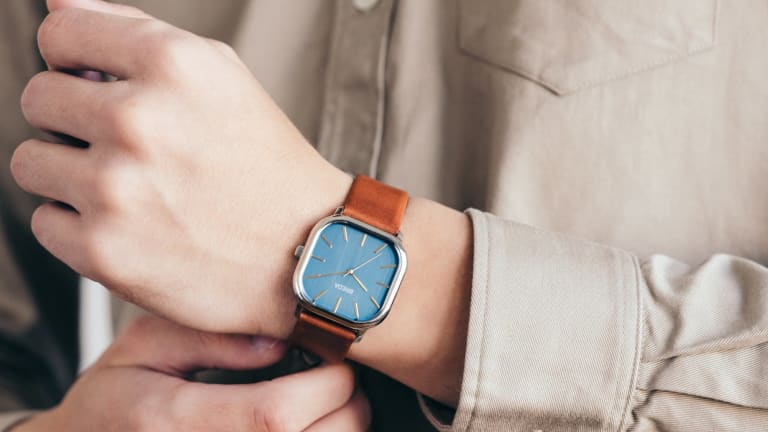 This Abstract-Minimalist Watch Goes For Less Than $100
Embrace mid-century modern design on your wrist with the Visser, a striking new watch from the team at Breda.
Taking its name from abstract-minimalist artist Carel Nicolaas Visser, the square, 35mm timepiece features a super-cool brushed dial and a stitchless leather band that takes the minimalism even further. It's powered by a simple, no-fuss Japanese quartz movement.
The splash of style is a worthy timekeeper for anyone looking to add a little contemporary coolness to their life without breaking the bank. You can pick one up today for just $90.