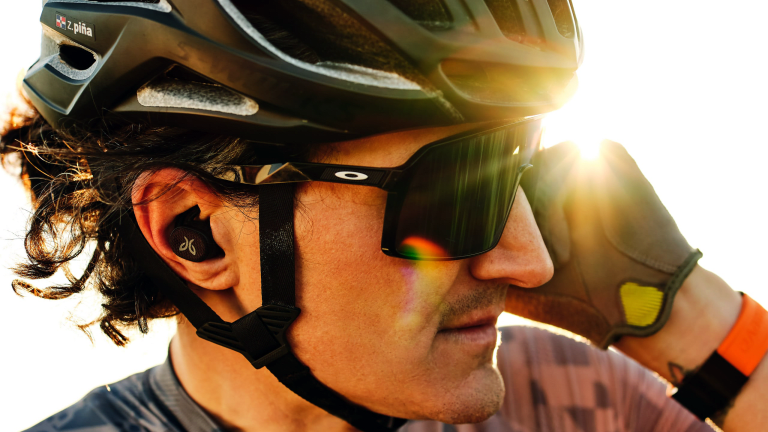 Finally, MIL-SPEC Wireless Earbuds That Can Handle Anything
Standard issue wireless earbuds can tackle plenty of day-to-day tasks but they don't stand a chance in the hardcore conditions of certain adventure-focused athletic pursuits, which is why the new water- and sweat-proof VISTA 2 set from Jaybird has us fired up.
The MIL-SPEC solution is designed to stay comfortably in place no matter what kind of thrashing you're taking and has passed multiple field tests including repeated shock, vibrations, drop, and crush tests, as well as hurricane-force conditions and desert sandstorm winds. They're the only headphones on the market that meet MIL-STD 810G requirements and can handle anything you throw at it with cool ease, whether trail running, mountain biking, white-water kayaking, or triathlon training.
The audio solution doesn't skimp on sound quality either and is finished with active noise canceling and ambient noise adjustability, allowing you to respond to your environment without sacrificing sound clarity or volume. Take 'em for a spin here.