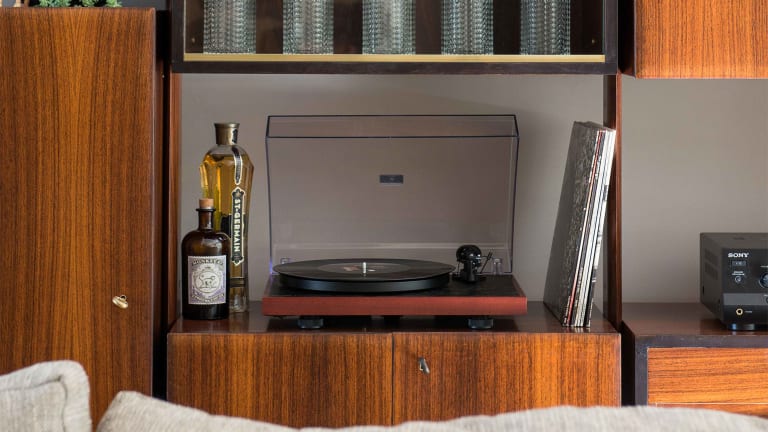 The 5 Sexiest Turntables Money Can Buy
It's what your vinyl setup deserves.
There are a lot of turntable options on the market but none that look as good as these. If you're looking for rich, old school sound with design to match, one of these is the ticket.
The leather luggage masterminds at Moore & Giles teamed up with Crosley to create one of the most stylish turntables money can buy. Available two ways – mahogany finish with black leather or birch wood with tanned leather – this thing takes handsomeness to the next level.
This classic turntable is loved by audiophiles for its killer entry-level price and no-nonsense good sound. Simple, classic, clean – it's all business in the best of ways.
Slick, clean, and smooth – this number from Marantz is the Ferrari of turntables and basically a piece or art that just so happens to play music incredibly.
Detroit-based Shinola isn't just making watches anymore, they've expanded their arsenal of high-quality gear to include things like wallets, notebook, and even bicycles. Now, they're entering a whole new arena – audio. First up is a gorgeous turntable made from machined aluminum and steel with an oak wood base. It doesn't get much better than this.
Some may consider this a little cheesy, but we love this option as a solid get-your-foot-in-the-door turntable. It's portable, has built-in speakers, requires almost no setup, and has an extremely handsome classic look. If you're far from an audiophile, this option comes highly recommended.