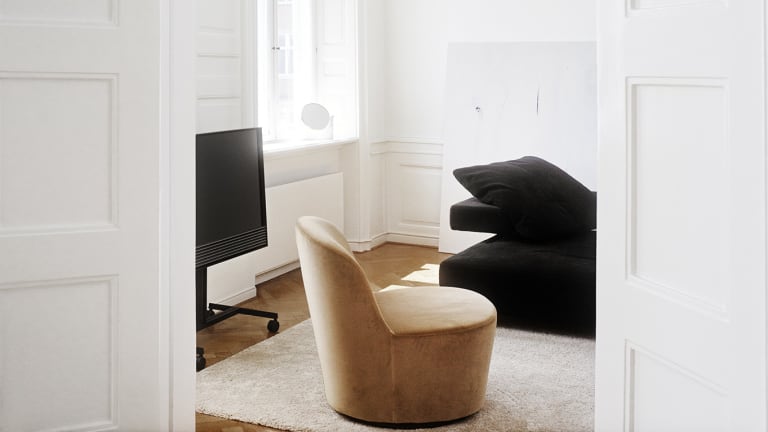 Bang & Olufsen's Latest TV Is the Opposite of Ugly
Streamlined sophistication.
Bang & Olufsen just dropped one of the best-looking televisions money can buy. Dubbed the Ultra HD Beovision Horizon, the 4K set features a wheeled base for a unique throwback vibe that totally works.
With built-in Android TV and all your favorite streaming services, there's no real need for extra cords and devices either. It's minimalism at its best.
Even the remote is gorgeous, featuring Bluetooth technology and programmable buttons which allow you to revisit your favorite channels and apps with a single touch.
Priced at just under $4,000, this isn't for the bargain hunter. It's a TV for the kind of person with a high appreciation for art, design, and interiors.