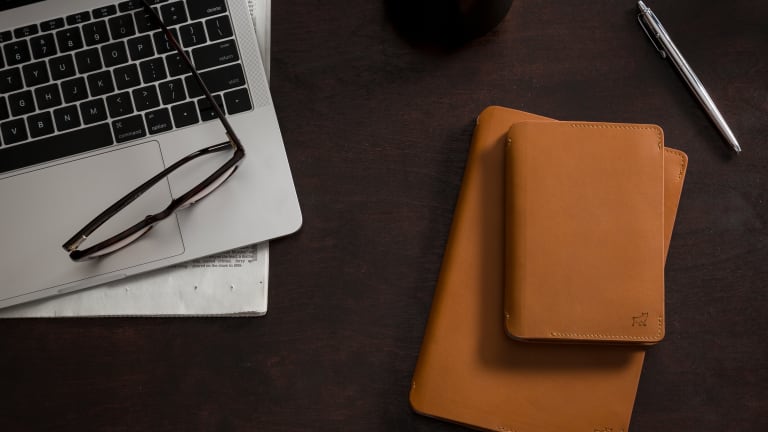 These Refillable Leather Notebooks are the Stylish Way to Start Writing Again
Among the many evils, real and imagined, ascribed to our digital-disposable culture, the slow extinction of writing things by hand is perhaps the worst. At this point you're probably so out of practice that the very idea of it seems outlandish.
There's an easy way to get back in the game, however, and add a bit more style to everyday life in the process: these beautiful refillable leather notebooks and journals from Bull & Stash, which has ties to a century-old family-run paper maker in Oregon.
Bull & Stash's mission is to "make the last notebook you'll need, or want, built for life and designed to come along where good ideas actually happen." The refillable part is the key, so you don't feel you've wasted money on something you can use only once, while the pen slots and interior pockets amp up the utility.
They're made from the best materials in the world to "wear with you over a lifetime", and sizes range from pocket-sized notebooks to larger portfolios to keep you organized and exercised in the handwriting department no matter what the task.
Available in a variety of colors from Hunter Green to Faded Black, you can snag one today and get $10-off for a limited time. It's an altogether more gentlemanly way of keeping track of life and keeping life on track while keeping your desk looking great to boot.