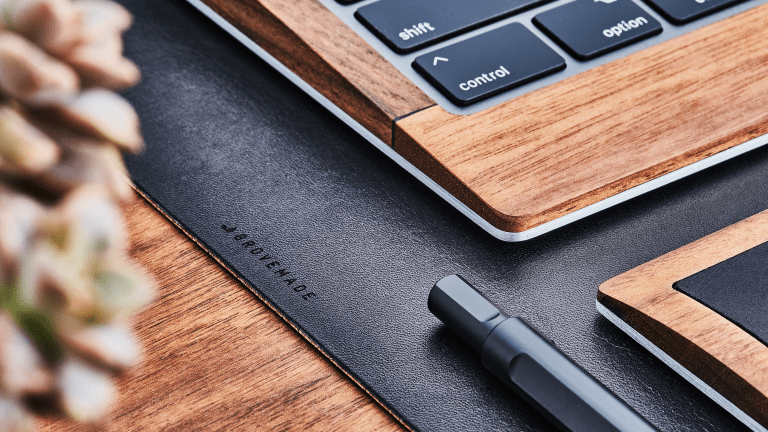 Grovemade's New Leather Desk Pad Is the Real Deal
Nothing ties a desk together like a genuine leather pad and though you have plenty of shoddy choices to choose from at the Amazons and Office Depots of the world, Grovemade just threw down the hammer with a handsome option delivering considered details and high levels of craftsmanship. Even better, price wise it's on par with everything else we've seen in the space.
The design-driven piece is made from premium vegetable-tanned leather that ages with stylish character over time. It's laminated to a cork bottom for extra cushioning and finished with flush, hand-sanded edges.
Two colorways are available in four different sizes, so no matter your setup and style you should find something right for you. Head here to get your order in.