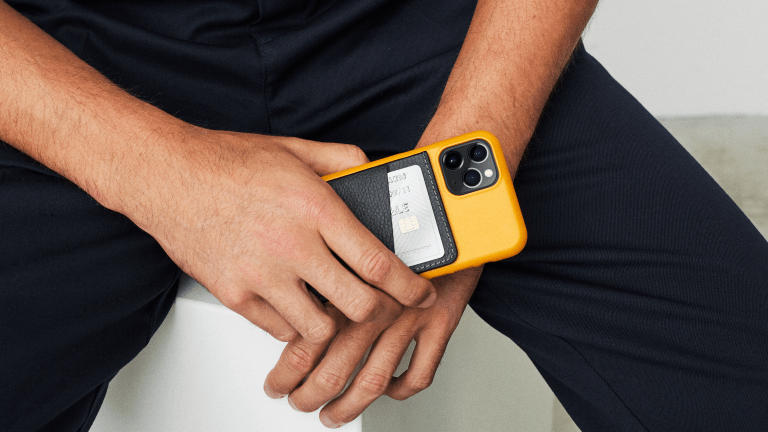 Meet the Best iPhone Cardholder, Hands Down
As you might have noticed earlier this month, we discovered the ultimate iPhone case: uber-thin, matte finish, handsome range of colors, luxe inner felt, integrated magnets, and beyond. It comes from Swedish design studio Nudient and legendary product designer Jesper Ståhl, who is well known for his distinct Scandinavian style.
But we didn't discover until today that the iPhone case design is modular, in a way. The group also offers a cardholder accessory, which auto-aligns via magnets to the back of your Nudient case for a sleek, professional finish. It fits a few cards with ease, which limits your everyday carry profile and overall pocket bulk, and is cut from genuine leather.
Priced at just $39 USD, the cardholder is available in a trio of color choices right here. The case — sold separately — will set you back only $35 USD.