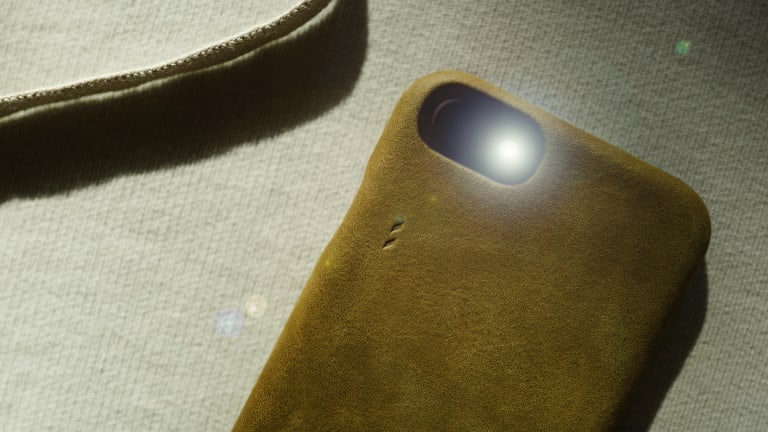 8 Stylish Cases For Your Shiny New iPhone 7
Only the good stuff.
So, you got a brand new, gorgeously designed iPhone 7 or iPhone 7 Plus. Congratulations. You could live dangerously and go without a case or equip it with one of these and protect your baby from dents, scratches, and the dreaded cracked screen.
Your choice.
This case has a low-key and simple design. Nothing to love, nothing to hate. But what really makes this is a winner is the secret rear compartment that can hold an ID and three credit cards. Say goodbye to your traditional wallet and say hello to a minimized EDC.
Otterbox has a bad reputation because their cases are normally gigantic, but this one is Airows-approved because it's surprisingly thin and pocket-friendly while still being extremely heavy-duty. If you're always doing something adventurous – or always dropping your phone at the bar – you may want to opt for this one.
Peel makes beautifully minimal (and branding free) iPhone cases that are so thin, they're practically "invisible." It's the perfect case for the person who cares more about looks than protection from spills and drops.
These Horween leather cases perfectly juxtapose the modern iPhone with a little bit of rustic appeal. It's a very stylish look you won't be able to find at your local Verizon store.
The product description for this iPhone case simply describes it as "WAY COOL." We happen to agree.
Everything Hard Graft touches turns to gold, so it should come to no surprise that their iPhone 7 case is more than handsome.
This minimal iPhone case is wrapped in full-grain vegetable-tanned leather that will darken over time and develop a unique patina.
On top of being protective, durable, shock absorbent – all that stuff – this thing packs a raised bezel around the perimeter to help make sure your screen never shatters. It also has a non-slip textured pattern so it feels great and your hand and won't slide all over slick surfaces. What's not to like?